Bin Gator Components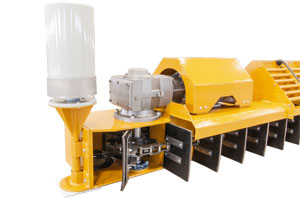 The Bin Gator Head Unit uses an inline direct drive high efficiency XP motor and gear reducer.  ½" steel motor mount and reducer frame,

3/8

" bottom frame, 10 ga. sidewall. Bolt-on return cover and bolt-on pivot.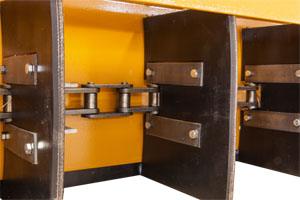 The Bin Gator uses a heavy duty 81XH chain, 10 ga. flighting backup plate, ½" quarry duty rubber flights combined with a hardened steel sprocket and heavy duty bearings.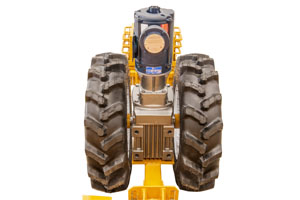 The tractor uses a ½ hp XP motor.  Foam filled tractor lug tires are used on an adjustable swivel mount with a dual option .  The tractor operates in forward, neutral or reverse and drives only when needed.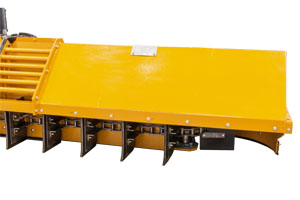 The tail section is constructed with a

3/8

" top and bottom frame,

3/16

" sidewall,

1/4

" box steel take up, heavy duty bearings and hardened steel sprockets.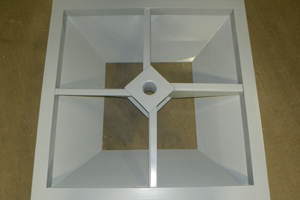 The standard center sump is 42″ square with a sweep support pivot.